01.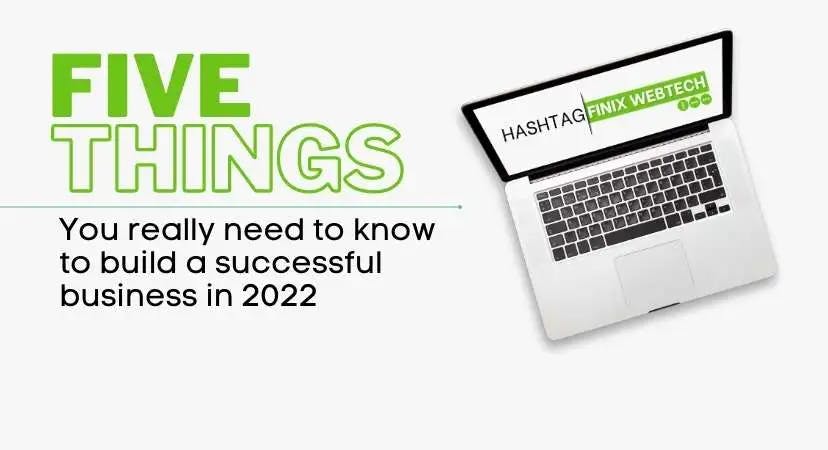 Hashtag Finix Webtech is a Chandigarh-based best digital marketing company in Chandigarh that helps customers expand their businesses online. In today's world, where audiences have developed in response to the shift and evolution of new technology, startups, small businesses, and established businesses are all working hard to maintain their market presence. Digital marketing services increase lead generation and income generation while also differentiating your brand and reducing marketing expenses. 
It might take a lot of work to transform a little idea into a fully-fledged firm, but even then, the work isn't ended. You need to get serious about building your business and making sure it has what it takes to last. 
To help you expand your digital business, here are 5 things you should know.  
1) E-Mail Marketing.. 
There are plenty of new messaging platforms on the horizon, but that doesn't rule out email. Establishing an email marketing list is critical, and while it takes time, the investment will pay off in the long run. 
Create content and show them why they should choose you after you have a list. You can test various email campaigns to determine which ones are most effective with your subscribers. 
2) Keep a close eye on your statistics..
Keeping a check on your statistics, particularly simple digital analytics, will assist you make sure you're on the correct track. You can only imagine whether things are going the way you want them to go if you don't track or pay attention to your analytics. 
3) Make an SEO plan.. 
When it comes to expanding your business online, an SEO strategy is your bread and butter. It's not going to happen naturally or without a lot of effort on your part to be on the first page of search results.
You'll need to put in the effort to write high-quality content if you want to rank organically in search over time. In the meanwhile, PPC can assist you. An organic SEO strategy pays off in the long run. 
4) Take Full Advantage of Social Media.. 
If you want to expand your business, you must have an existence on social media. If you want to be successful in business, you need to be sociable. 
Determine which social networks your target audience uses and which networks are best suited to your content. Cross-promotion of your accounts in emails, newsletters, and blog posts might help you grow your fan base.
5) Develop A Strategy For Content Marketing.. 
Become a thought leader by writing good content that people want to read. You shouldn't just write one type of content, either. You should figure out which types of content work best for your niche and write them. 
You can make videos, webinars, infographics, and more with this tool. Whatever you do, make sure you're giving clear value, answering questions, and making it easy for people to share. 
Growing your internet business is not easy or quick. You must ensure that you focus on each of the items above, as well as anything else that may be important to your specific organization, in order to ensure long-term growth and viability. 
If you attempt to quickly build your firm, you may achieve some success but then struggle to scale. By taking your time, you may ensure that you're ready for any changes that may occur.